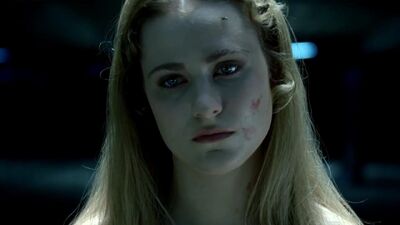 Administrators • Recent Changes • New Photos • New Pages • Help Wiki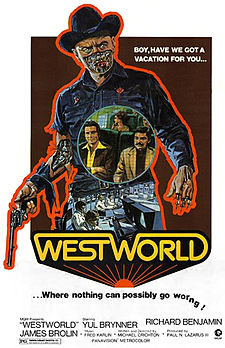 Westworld was a science fiction western-thriller from the 1970s. It was written and directed by Michael Crichton, author of Jurassice Park. The movie was about malfunctioning robots at a Western-themed amusement park that begin to kill visitors. It was one of the most successful films from 1973 having earned #4 million dollars.
Crichton got the inspiration for the movie while on a trip to Disneyland. The movie was so influential that Arnold Schwarzenegger based his Terminator character on the Gunslinger protagonist from the original film. It had an unsuccessful sequel Futureworld and inspired a TV series on CBS called Beyond Westworld.
HBO recently announced that they were creating a 10-episode series based on the film. It would star Anthony Hopkins, Ed Harris, Evan Rachel Wood, James Marsden, along with other well known actors. It's set to premiere on October 2nd, 2016.


What is your theory on the Man in Black?