Clementine Pennyfeather is a regular character in the sci-fi western TV series Westworld. She is a host of Westworld, used primarily as one of the prostitutes in the Mariposa Saloon and whorehouse of Sweetwater. Her narrative is pretty simple, and not much happens in Clementine's world. She is played by Angela Sarafyan.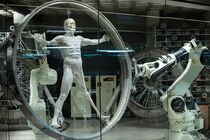 Host
In the HBO series Westworld, "Host" means that the character is an artificially created being, a robot or android. The manufacturing process appears to use an advanced version of today's 3D printing technology. Hosts are lifelike machines made of flesh and blood, built by the parks creators to act out story lines by interacting with each other and with guests.


What is your theory on the Man in Black?
See Past Polls...
Create blog post
Latest Blog Posts
The Wolf was first seen in a vision of Dolores in season one, also in a teddy vision and after the …

Read more >

After Episode 9 it became clear that Maeve was Robert Ford's favorite, his Child much like Delores …

Read more >
See more >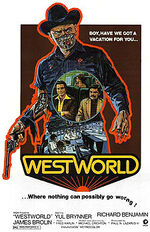 The original Westworld was a science fiction western-thriller made in 1973. It was written and directed by Michael Crichton, author of Jurassic Park. The movie was about malfunctioning robots at a Western-themed amusement park that begin to kill visitors. It was one of the most successful films from 1973 having earned $4 million dollars.
Crichton got the inspiration for the movie while on a trip to Disneyland. The movie was so influential that Arnold Schwarzenegger based his Terminator character on the Gunslinger protagonist from the original film. Despite all this, the sequel Futureworld was unsuccessful and the CBS TV series which followed that, called Beyond Westworld, was short lived.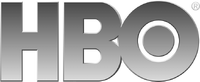 Community content is available under
CC-BY-SA
unless otherwise noted.